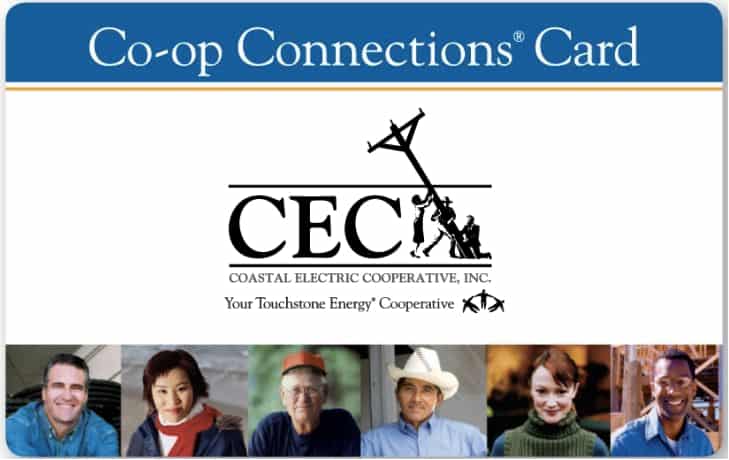 Experience savings on restaurants, golf, shopping, travel, family fun, automotive, movies, insurance… everything you can imagine is here. Co-op Connections has the best deals all in one place.
Maintaining a strong grassroots presence in the political process is key to the long-term success of electric cooperatives nationwide.
Being active in politics means you will support elected officials who will:
Keep your energy bills affordable because it improves your quality of life.
Help your cooperative keep your energy service reliable.
Assist your efforts to use energy more efficiently.
Make renewable energy more affordable for you.
Help rebuild your cooperative after a storm.
Protect our economy and jobs when making energy laws.
PAC, also known as America's Electric Cooperative PAC, is short for the National Rural Electric Cooperative Association Action Committee for Rural Electrification.  PAC supports congressional candidates, regardless of political party affiliation, who share public policy goals that are consistent with the mission of members-owned electric cooperatives.
ECHO stands for Electric Cooperative Help Organization and is a Political Action Committee (PAC) of the electric cooperatives of South Carolina. It is a non-partisan political organization designed to help support favorable candidates at the state level.
More than 34,000 cooperative members across the U.S. are participating in the PAC/ECHO program. You too can be part of the cooperative grassroots effort that keeps the electric cooperatives and their mission in front of our legislators.