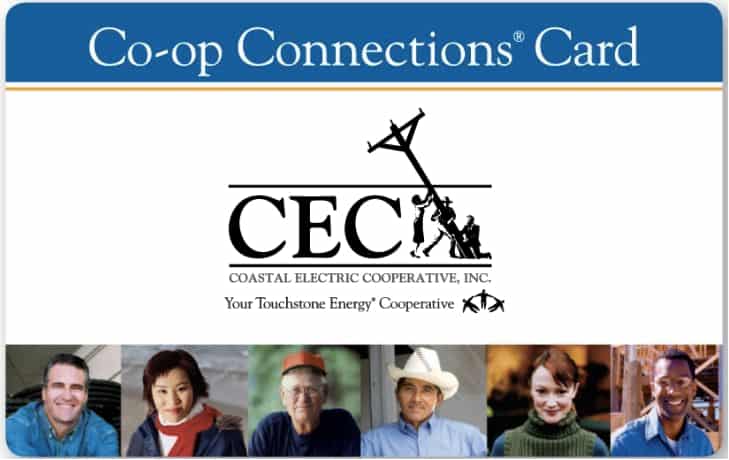 Experience savings on restaurants, golf, shopping, travel, family fun, automotive, movies, insurance… everything you can imagine is here. Co-op Connections has the best deals all in one place.
We believe cooperatives build a better world so when we search for new employees, we are looking for talented, dedicated people. Federal laws prohibit job discrimination, and Coastal Electric is an Equal Opportunity Employer.
Check back here any time for job opportunities at Coastal Electric Cooperative. When we have positions open, they will be listed here and we'll provide information on how to apply.
Coastal Electric Cooperative is an Equal Opportunity Employer