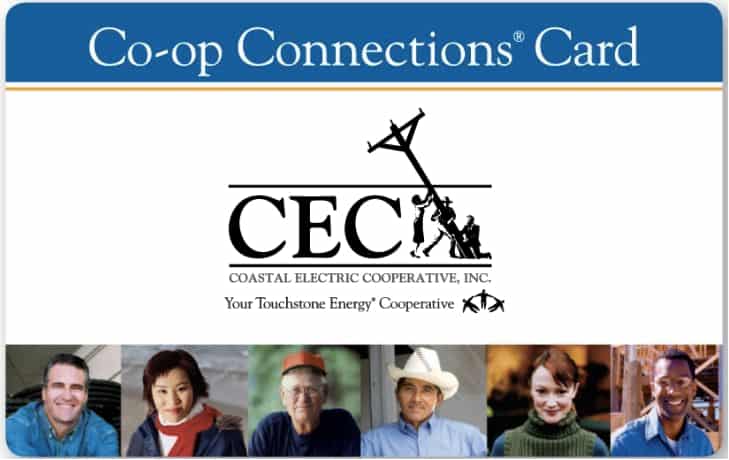 Experience savings on restaurants, golf, shopping, travel, family fun, automotive, movies, insurance… everything you can imagine is here. Co-op Connections has the best deals all in one place.
Come by now and then to learn a few things about what Coastal Electric Cooperative is up to, your services, your membership, and other topics related to your account.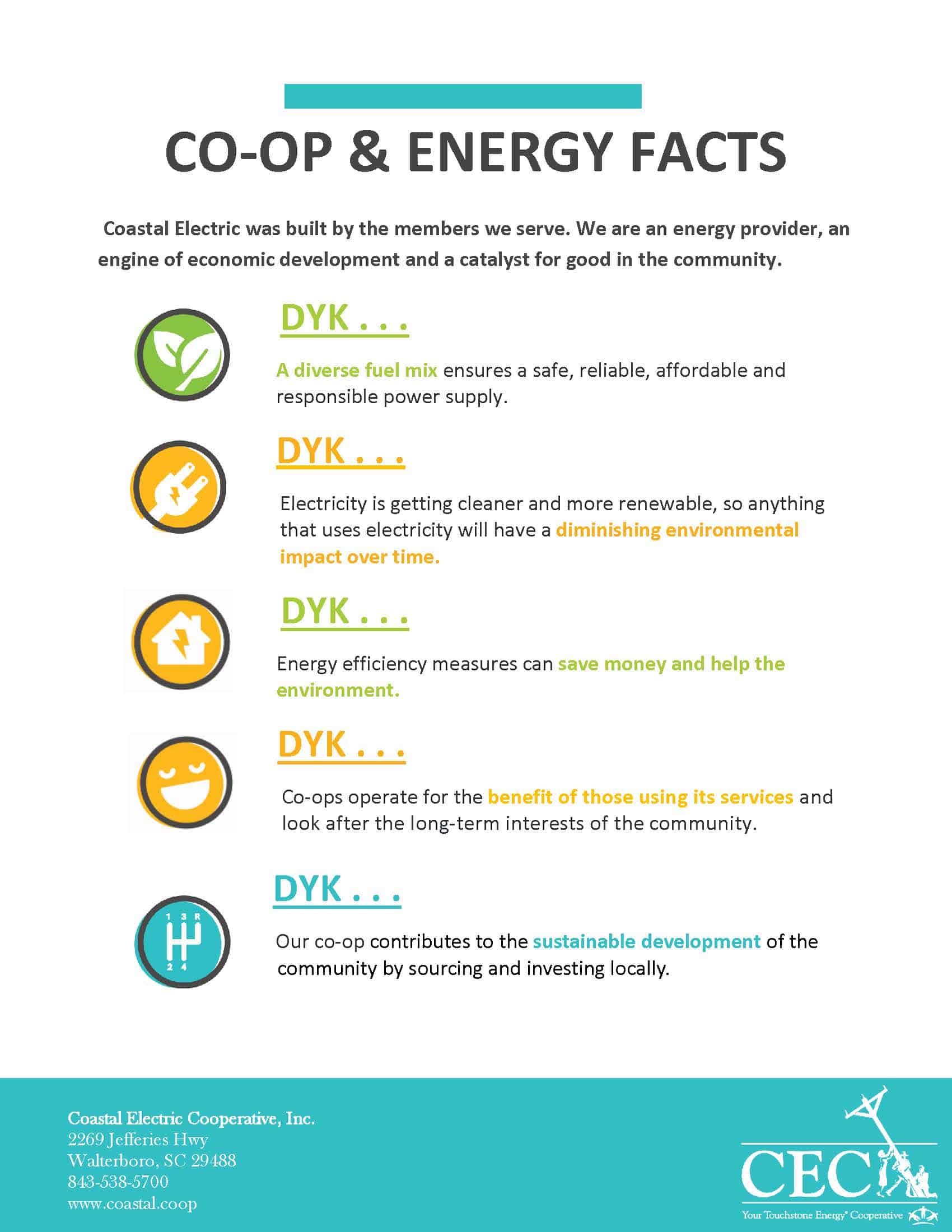 Coastal Electric was built by the members we serve. We are an energy provider, an engine of economic development, and a catalyst for good in the community.
Did you know...
A diverse fuel mix ensures a safe, reliable, affordable, and responsible power supply.
Electricity is getting cleaner and more renewable, so anything that uses electricity will have a diminishing environmental impact over time.
Energy efficiency measures can save money and help the environment.
Co-ops operate for the benefit of those using its services and look after the long-term interests of the community.
Our co-op contributes to the sustainable development of the community by sourcing and investing locally.