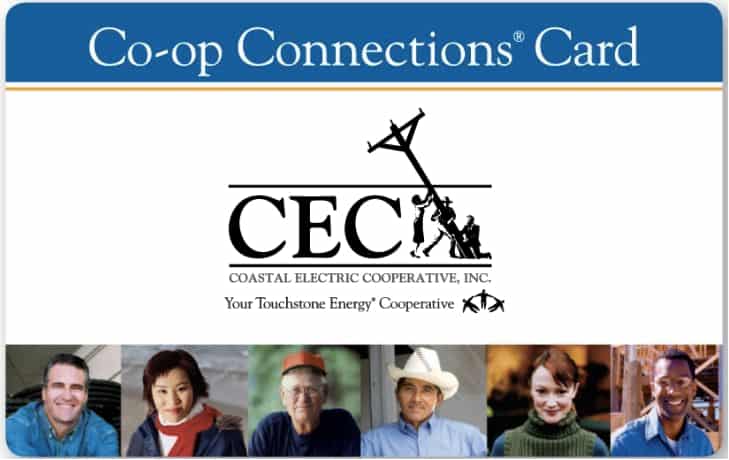 Experience savings on restaurants, golf, shopping, travel, family fun, automotive, movies, insurance… everything you can imagine is here. Co-op Connections has the best deals all in one place.
Energy Savings Tools and Tips
Test your energy efficiency! Take an interactive and fun tour through our digital home to find easy ways to save energy and money.

Home Energy Savings Guide
Heating and cooling account for about 56% of the energy use in a typical U.S. home, according to the U.S. Department of Energy, making it the largest energy expense for most homeowners. Water heating, appliances and electronics, and lighting are other large energy users. Here's a guide to help you manage your overall energy usage.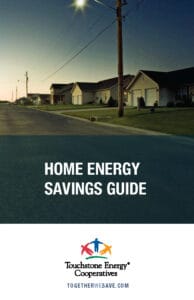 101 Ways To Save Energy Guide
Everything you do – from flipping a switch to upgrading your lighting – can add up to big savings for your home and family. From replacing an electric furnace with an energy-efficient heat pump to changing out your five most used bulbs to LEDs, doing a little can help you save a lot. Here's a guide that will give you some great ways to save without breaking the bank.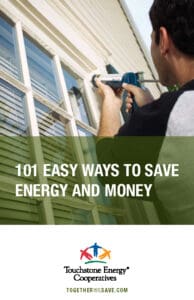 Boost Mobile Home Efficiency
Manufactured homes, or mobile homes, often have higher energy bills than traditional wood-frame or modular homes. But you can take steps to help manage energy costs and increase comfort. Here's a guide that will give you some great information on what to look for in improving the efficiency of mobile homes.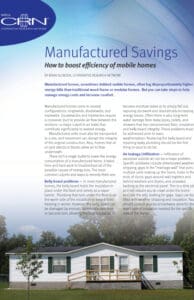 Videos: Save Money and Energy