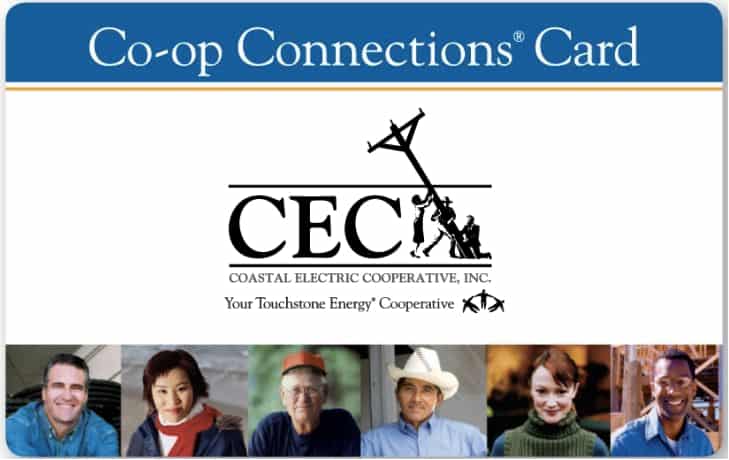 Experience savings on restaurants, golf, shopping, travel, family fun, automotive, movies, insurance… everything you can imagine is here. Co-op Connections has the best deals all in one place.
Before you report your outage, check your home breakers. Learn how in the video at the bottom of this page.
Please remember not to use email or social media as a means of reporting a power outage. Social media is not tied to our outage management system, and email may not be accessible for a variety of reasons, including the power outage itself. Also, tune into local television and radio stations for reports.
Video: How to Check Circuit Breakers
How to Check Circuit Breakers
Parts of your home – including outlets and entire walls – can lose power when circuits are overloaded. If power goes out unexpectedly in part of your home, consider checking your home's circuit breakers before calling to report an outage.
Here's how to do it:
Find your electrical panel or breaker box. Inside, you'll see black switches. These are the circuit breakers.
If a circuit breaker is tripped, it may appear to be in the same position as the others. But it won't be fully in the ON position. The switch will feel a little loose when you wiggle it.
Find the affected breaker and flip it to the OFF position. If you don't think there is an electrical overload, try flipping the breaker back to the ON position.
If the breaker trips again and you do suspect an electrical overload, unplug any appliances or other items in the area not receiving power, then flip the breaker back to the ON position.
Wait a few seconds, then slowly begin plugging in and turning on the equipment to determine which item is causing the overload. If the circuit trips again when an item is plugged in, that item is causing the overload. Try moving it to a different outlet in your home.
If the circuit continues to trip, or if it won't flip the ON position, stop trying to reset the breaker. There may be a problem with the circuit or with the breaker itself. If that's the case, you'll need to contact a qualified electrician immediately.
Questions? Contact us to learn more.