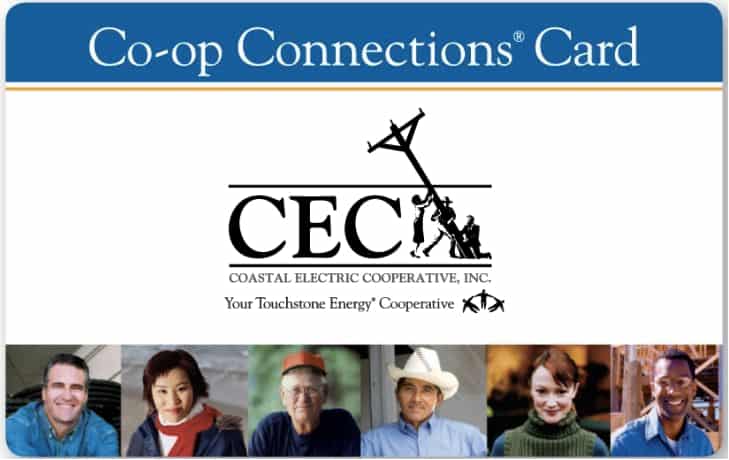 Experience savings on restaurants, golf, shopping, travel, family fun, automotive, movies, insurance… everything you can imagine is here. Co-op Connections has the best deals all in one place.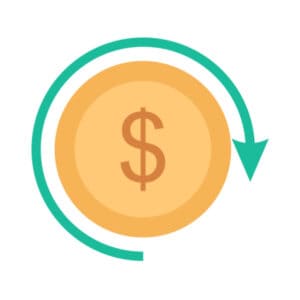 Capital Credits are one of the benefits of your membership with Coastal Electric Cooperative.
Coastal Electric operates on a non-profit basis. As a Co-op member, you are entitled to a share in any excess revenue collected. Your share of this excess revenue, or margins, are allocated to your account as capital credits. These margins are the difference between what members paid for their electric service and what it costs to operate the cooperative.
Capital Credits are retained by the cooperative for a number of years as operating capital, reducing the need to borrow money to run the business. Not retaining these margins for a period of time could cause an increase in the cost of service to our members. Coastal Electric returns or retires the capital credits earned by members on a rotating basis, usually in December of each year.
Unclaimed Capital Credits
Each year some of the capital credits the Co-op retires become unclaimed. If you believe you may have unclaimed capital credits, be sure to search the Unclaimed Capital Credits database.
Please note that unclaimed capital credits are subject to a monthly administrative fee for each unclaimed check. Please call 843-538-5700 for full details.
How to Transfer Capital Credits
Ownership and proper disbursement of a member's capital credits following a death or a divorce can be insured by downloading and completing the correct forms:
Once your form is filled out, it must be notarized and returned to Coastal Electric.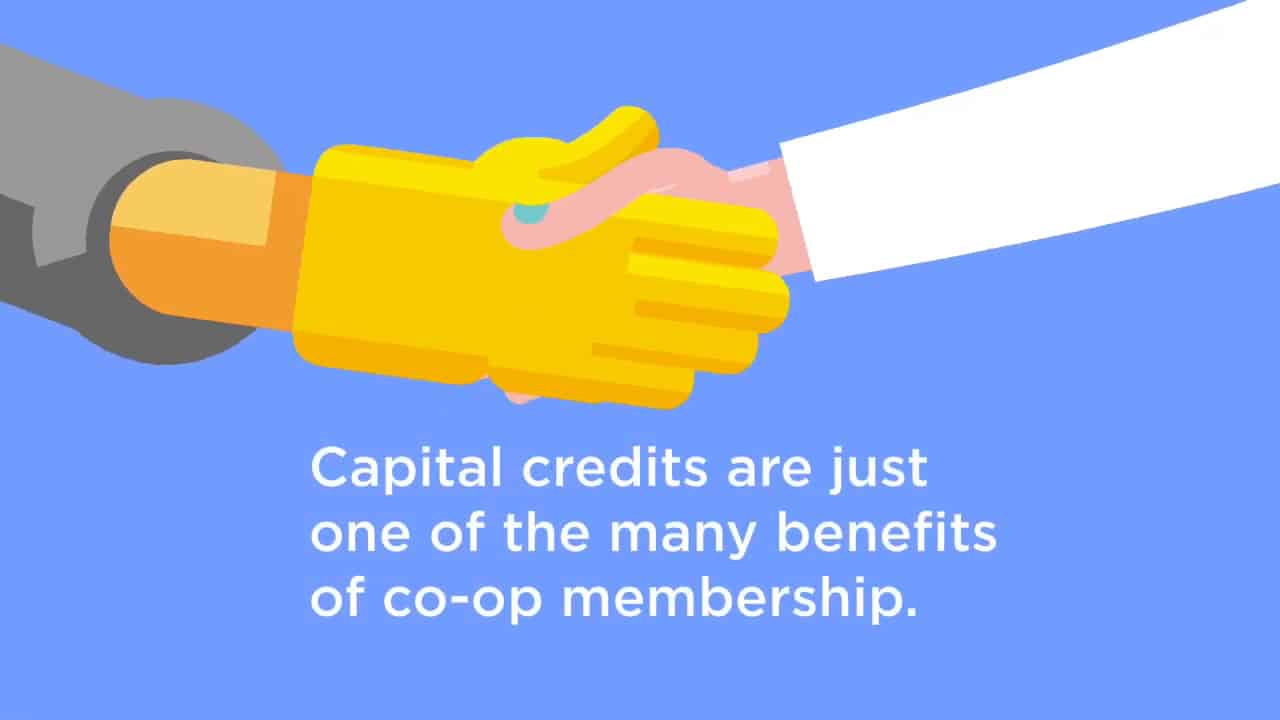 Did you know electric cooperatives give cash back to their members over time?
Electric co-ops operate at cost. That means at the end of the year, after paying all operating expenses any remaining operating revenue is allocated as "capital credits" to the members of the co-op.
In the following years, capital credits are used to help finance, improve and expand the electric system – reducing costs, increasing reliability, and keeping your rates low. You then receive capital credits as a check or energy bill credit after the co-op's board of directors determines it's time to retire and pay them.
Capital credits are just one of the many benefits of co-op membership. Giving money back to our members in the local community instead of outside investors or shareholders – that's the cooperative difference!
Contact us to learn more about our capital credits process.
The difference between a cooperative such as Coastal Electric and an investor-owned utility is that a cooperative is owned by the members it serves. As a member-owner, you share in the profits of the co-op. At the close of each fiscal year, all revenue received in excess of expenses (i.e. profits) is allocated back to the membership in the form of capital credits. This allocation is based on the dollar amount of electricity purchased during the same year.
You need to know two things about capital credits in order to understand how they work for you:
1. Allocations: Each year, you are "allocated" your portion of the previous year's profit based on the amount of electricity you purchased from Coastal Electric Cooperative (CEC) in relation to the total amount of electricity purchased by all members during the year. This amount is put into a "holding account" for a number of years and used by CEC to fund capital needs for items such as power line construction, transformers, trucks, inventory and other equipment. This is an underlying principle of the cooperative business model and is one more way we keep your electric rates as low as possible. This "allocation" becomes your equity in the cooperative and is maintained in a separate account assigned to you.
2. Retirement: This is what you will get in cash at a later date. CEC uses the amount "allocated" to you for a time, but then returns this amount to members in the form of "retirements," which are actual "cash back" dollars to you.
For individuals, capital credits are generally not taxable. We suggest you seek the advice of a tax professional for any specific questions.
Per cooperative bylaws, your locally elected Board of Directors determines the amount of retirement (cash back) each year, based on the financial condition of the cooperative and other considerations. These payments are usually made in December in the form of checks that are mailed out to the membership.
The member should inform our office of any changes in their mailing address. It is a member's responsibility to make sure the cooperative has up-to-date address information at all times. Each year, many refund checks are returned to the cooperative with invalid addresses. CEC can be contacted by phone, fax, or email to update an address.
Capital credits of a deceased member are paid to his or her estate following the same retirement methods that all members are subject to. Representatives of a deceased member's estate will receive a check each year for every year in which that member received service. Of course, all capital credit checks, including those to estates, will only be written when it is deemed that the cooperative is financially strong enough to retire capital credits that year. Contact us if you have questions about a deceased member's capital credits.
In the event of a divorce, a joint membership may be dissolved and the membership converted to the now-single account of the party remaining at the service address. That member may then receive future Capital Credits. Download the Transfer Capital Credits from Living Person to Living Person [PDF] to fill it out, have it notarized, and return it to Coastal Electric.
Members with multiple accounts for different locations will receive a consolidated capital credit allocation statement and/or check whenever possible, grouped under a single membership number. Please note that at times, a separate capital credit allocation statement and/or check will be sent to you. The detail on each account will be displayed on these forms for ease of tracking.