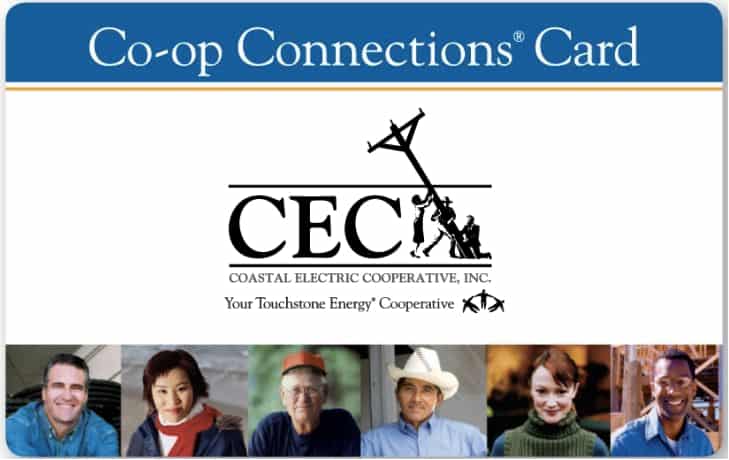 Experience savings on restaurants, golf, shopping, travel, family fun, automotive, movies, insurance… everything you can imagine is here. Co-op Connections has the best deals all in one place.
Reading and Understanding Your Bill
Learn everything you need to know about your Coastal Electric Cooperative energy bill – how to read it and understand the charges. Mouse over the arrows to learn about each section of your Coastal Electric Bill. You can also download Understanding Your Bill [PDF].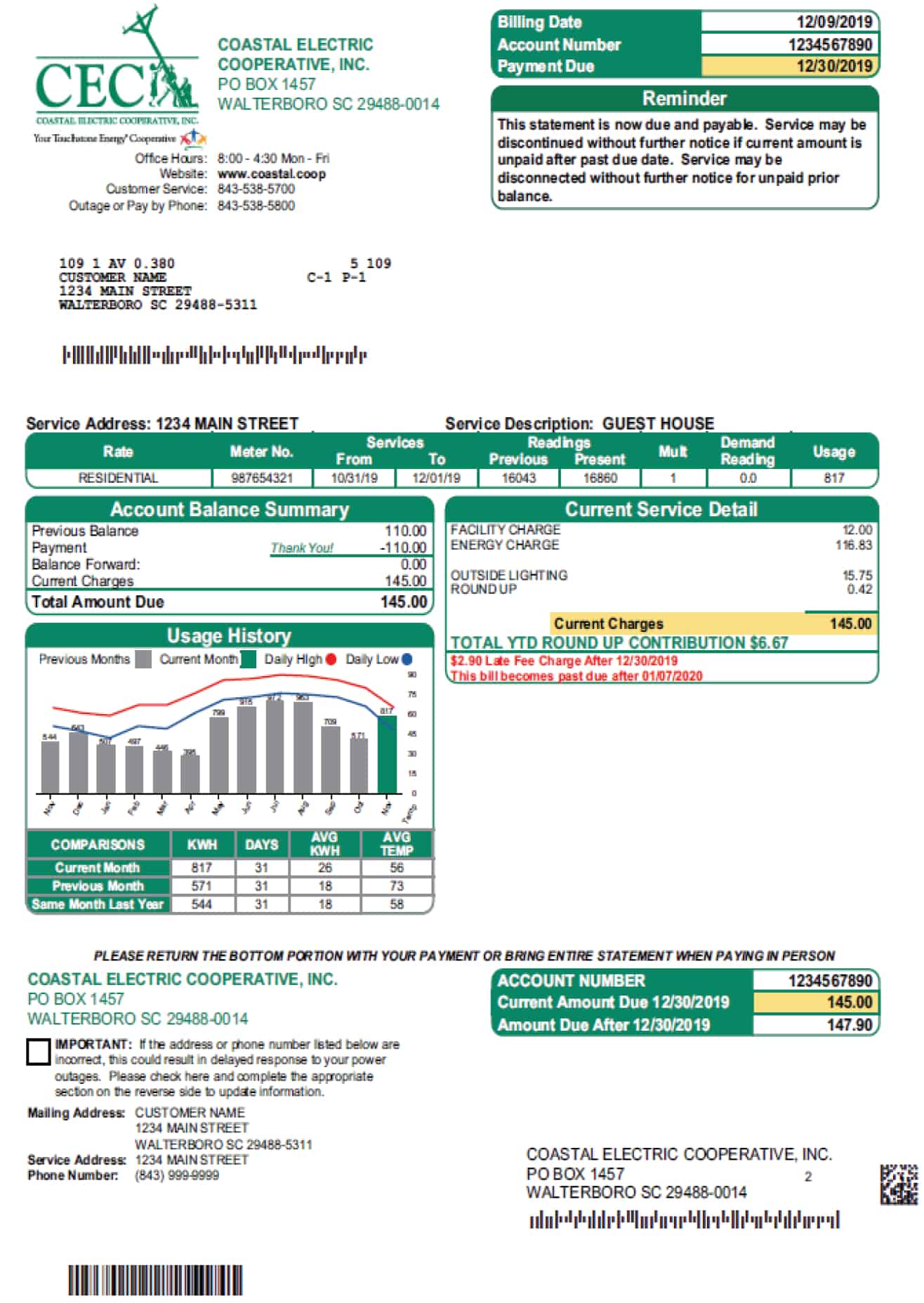 Who do I call if I have questions? Call CEC at the phone number indicated or stop by our office.
For what location is this bill? This is the description for this service location. If incorrect or blank, please provide the correct information on the return stub.
Did CEC receive my last payment? This section shows total activity since your last bill, ending with your balance forward, if any. If any of this information does not match your records, call the CEC office.
How do I make my payment? Be sure to return the bottom portion of the bill with your payment.
Mail your payment in the return envelope provided OR
Pay in person at the CEC office/payment kiosks OR
Set up recurring bank draft OR
Pay online at coastal.coop OR
Pay by phone using the automated system
Customer Account Number. Please use this number in correspondence with the office, to report outages, or to register as an online or mobile user through the SmartHub online billing system.

What have I been billed? A detailed list of charges for this bill will be shown for your information. Also appearing on your statement will be your current KWH usage and service dates in this billing.
Is my account past due? In order to avoid paying a potential late payment charge, please make your payment by the due date shown on your statement.
What do I owe and when is it due? The total amount due upon receipt of this bill is shown. If this amount is not paid, your account is subject to disconnect.