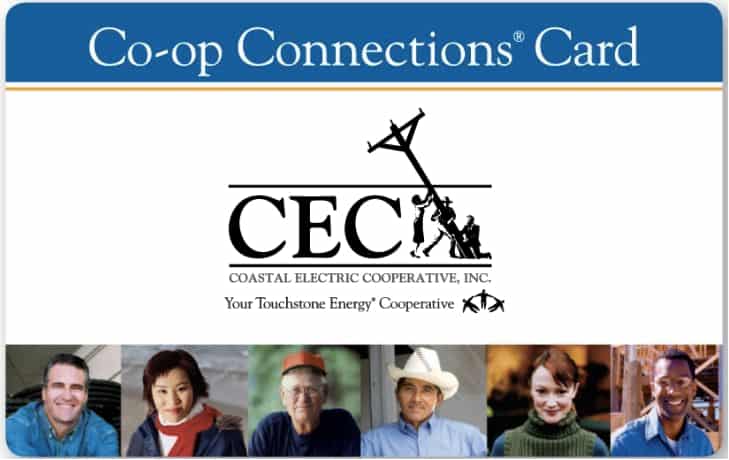 Experience savings on restaurants, golf, shopping, travel, family fun, automotive, movies, insurance… everything you can imagine is here. Co-op Connections has the best deals all in one place.
Most of us don't realize it, but a lack of insulation or a minor air leak can add up to big electric bills, especially during the winter and summer months. That's why Coastal Electric offers our members Home Energy Check-Ups free of charge to help keep your electric bills down and supply you with useful information you need to keep your home energy efficient year round.
What is a Home Energy Checkup?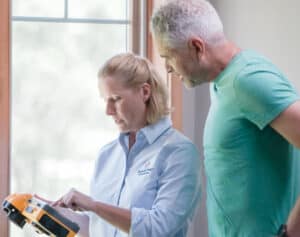 During a Home Energy Checkup, a trained Coastal Electric Member Services Advisor will examine the energy efficiency of your entire home. The Member Services Advisor will:
Check for adequate insulation and ventilation in attics and floor areas.
Perform an on-site inspection of your heating and cooling system and electric water heater to determine its efficiency.
Check the efficiency of your home lighting system.
Examine windows, doors, skylights, plumbing, electrical openings, and ductwork for air leaks (if accessible).
Evaluate the energy efficiency of your home appliances
As soon as the evaluation is complete, the Coastal Electric Member Services Advisor will give you a detailed report, by request, indicating problem areas that exist in your home, along with a list of recommendations explaining what steps can be taken to reduce your energy costs. Our specialized professional will discuss how your individual family's lifestyle can impact your energy usage and your overall monthly energy bill and answer any questions you might have.
If you are planning to build a new home or remodel your home, our Member Services Advisors can also visit with you to discuss ways to design and build a more energy-efficient home.
How Do I Schedule An Energy Checkup?
Send us a message or call Coastal Electric at 843-538-5700 to make an appointment. One of our trained Member Services Advisors will come to your home on the scheduled date and time and evaluate the energy efficiency of your entire home.