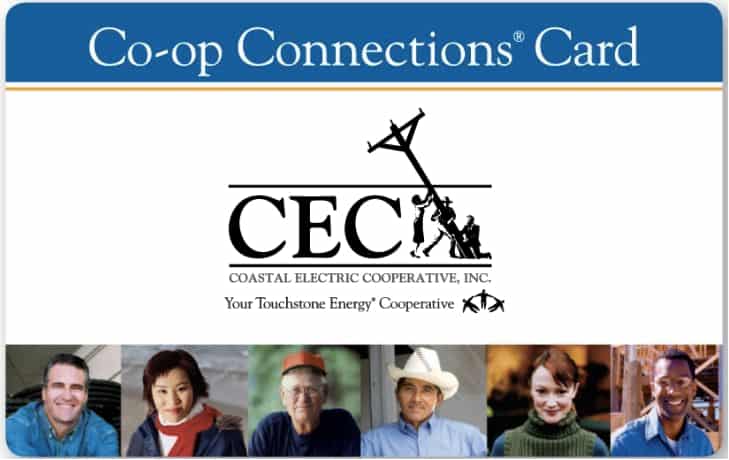 Experience savings on restaurants, golf, shopping, travel, family fun, automotive, movies, insurance… everything you can imagine is here. Co-op Connections has the best deals all in one place.
Social Security or Disability Payment Arrangements
Does it seem like every month your electric bill comes due before your social security check or disability check arrives?
Worrying about payments while waiting for a check isn't convenient for anyone, so why not take charge of your payment schedule? Read on to learn about Coastal Electric Cooperative's Social Security & Disability payment program.
It's All in the Timing
Coastal Electric Cooperative can't control when you receive your check, but we can let you control when you receive your electric bill. Sign up for this program and you can request that your billing cycle be changed so that the arrival of your electric bill corresponds with the arrival of your social security or disability check.
Eligibility Requirements:
Member must be on Social Security or Disability and receiving a check each month
Proof of age may be required
Any account not paid by the deferred due date will no longer be eligible for the deferred program
If you'd like to apply for the Coastal Electric Cooperative Social Security & Disability payment program, complete the Social Security/Disability Payment Arrangements application below or contact us to discuss the program.
Apply for Social Security or Disability Payment Arrangements: