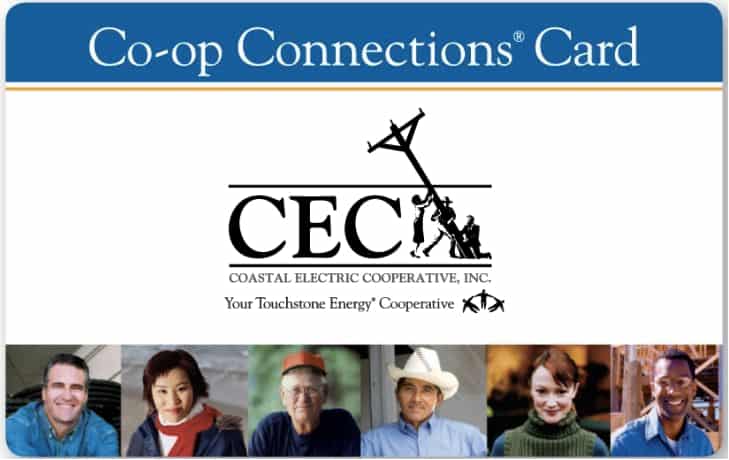 Experience savings on restaurants, golf, shopping, travel, family fun, automotive, movies, insurance… everything you can imagine is here. Co-op Connections has the best deals all in one place.

With Community Solar, You Can Go Solar Without Installing Panels on Your Property
If you're interested in Community Solar with Coastal Electric Cooperative, read on to learn about all the advantages and pricing of the program, how much energy we produce, and then download the Community Solar Subscription Application [PDF], read over and sign, and return it to us. It's that easy!
CEC Community Solar Farm uses the free and renewable energy of the sun.
Solar panels convert the sun's energy into usable electricity for purchase.
Your solar subscription helps power your home and is applied to your bill.
Upfront Charge
$30 application fee (non-refundable)
Monthly Fee
$20 participation fee per subscribed kW block of solar power
Monthly Credit
Energy produced by your subscribed blocks are credited at retail rates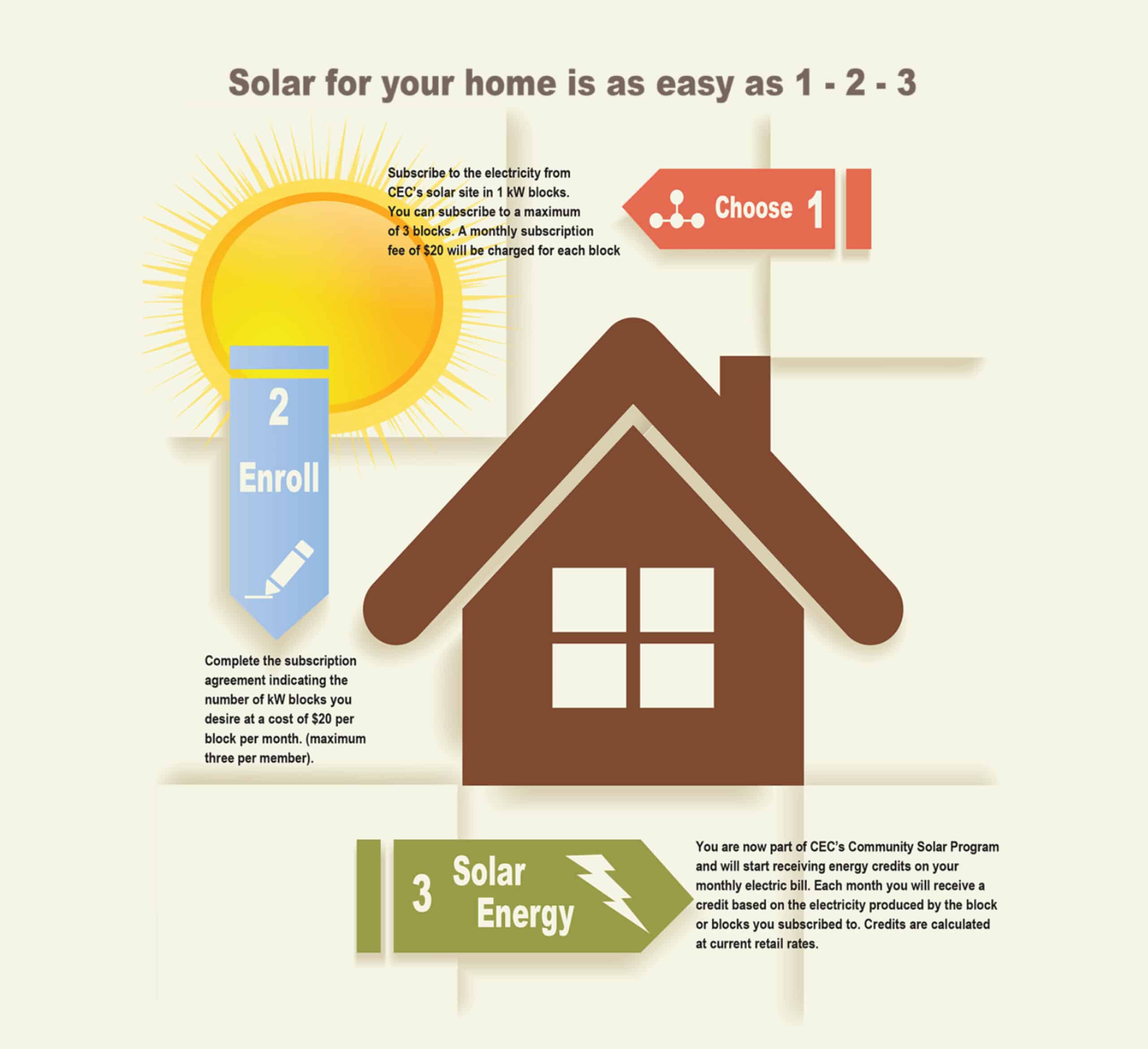 Solar for your home is as easy as 1-2-3.
1 - Choose. Subscribe to the electricity from CEC's solar site in 1 kW blocks. You can subscribe to a maximum of 3 blocks. A monthly subscription fee of $20 will be charged for each block.
2 - Enroll. Complete the subscription agreement indicating the number of kW blocks you desire at a cost of $20 per block per month (maximum 3 per member).
3 -Solar Energy. You are now part of CEC's Community Solar Program and will start receiving energy credits on your monthly electric bill. Each month, you will receive a credit based on the electricity produced by the block or blocks you subscribed to. Credits are calculated at current retail rates.
Environmentally friendly and renewable power source.
No HomeOwners Association restrictions to overcome.
It's easier and hassle free: NO installers in your home and NO holes drilled in your roof.
Subscriptions stay with you if you move to a new address within CEC's territory.