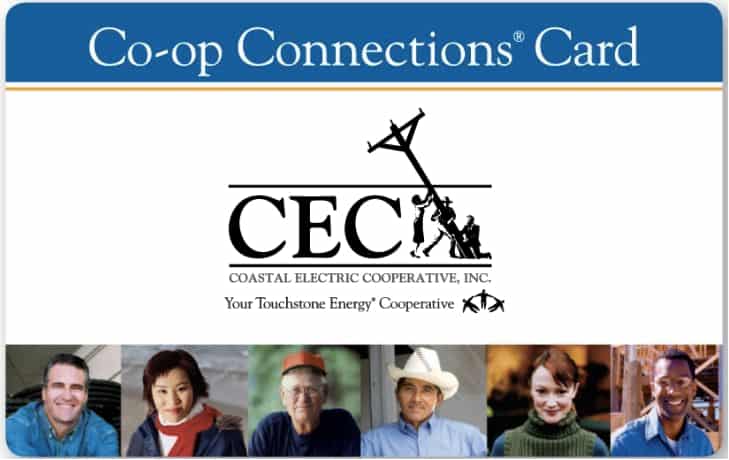 Experience savings on restaurants, golf, shopping, travel, family fun, automotive, movies, insurance… everything you can imagine is here. Co-op Connections has the best deals all in one place.
A loan program is available to assist Co-op members with energy-efficient measures.
With an Energy Advance loan, Coastal Electric members can finance their energy-saving home improvement projects with a low-interest, fixed-rate loan that gets applied to their electric bill.
The Energy Advance program may be used in an existing home for:
High-efficiency heat pumps
Insulation
Thermal windows and insulated doors
Attic ventilation systems
Programmable thermostats
Caulking and weather stripping
Standby emergency generators
Videos: DIY Weatherization
What are the terms and conditions of the program?
The maximum amount that can be borrowed for a conservation project is $10,000. The loan is financed for a maximum of 5 years with a low but fixed interest rate and the payments are added to the member's power bill.
A credit report will be required and a credit score of 600 or greater is needed to be qualified for a loan. In addition, a down payment may be required, along with filing and recording fees and other administration costs. All approved loans will have a lien filed on their property and will be removed when the loan is paid off in full.
There are other program requirements and restrictions. If you're interested in an Energy Advance Loan:
Visit EnergyStar.gov Federal Income Tax Credits and Other Incentives for Energy Efficiency »
Apply for an Energy Advance Loan: