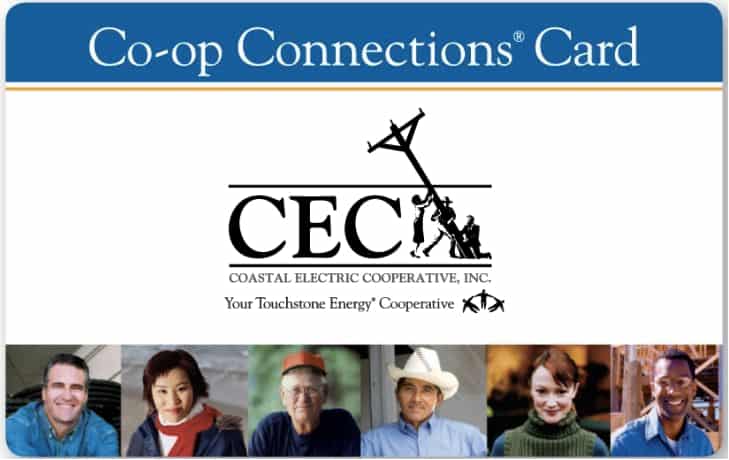 Experience savings on restaurants, golf, shopping, travel, family fun, automotive, movies, insurance… everything you can imagine is here. Co-op Connections has the best deals all in one place.
Coastal Electric is committed to providing safe, reliable electric service and vegetation management plays a large part in that commitment. This work is completed to prevent power outages, to maintain safe conditions around power lines, and to provide access to facilities for routine and emergency needs.
Generally, trees are trimmed a minimum of ten feet (10') away from high voltage primary conductors and electrical equipment. In addition, trees near service conductors, guy wires, and street light fixtures are also trimmed to prevent damage to the equipment. All trimming is performed by a qualified line clearance contractor using qualified utility arborists.
Tree branches that come into contact with power lines can cause power outages and fires. Since beginning our vegetation management program, CEC has greatly lowered the number of outages caused by trees.
You will be notified by mail before crews will be working in your area. CEC appreciates your support and patience while this work is completed. Every effort will be made to treat your property with due respect. If you have any questions regarding this process, contact us through our online form or call 843-538-5700 and ask to speak with a Right of Way Clearing Representative.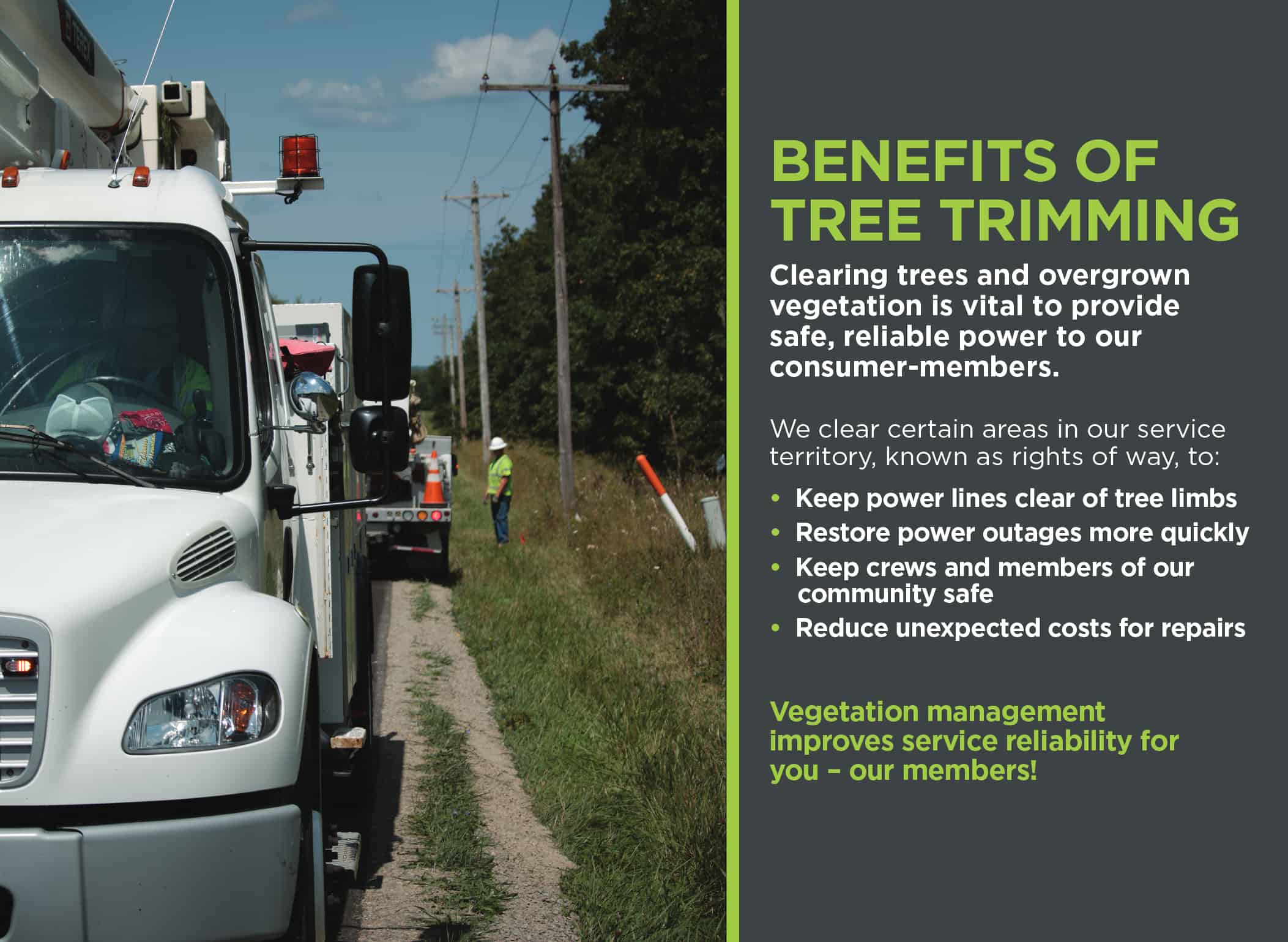 Benefits of Tree Trimming
Clearing trees and overgrown vegetation is vital to provide safe, reliable power to our consumer-members.
We clear certain areas in our service territory, known as rights of way, to:
Keep power lines clear of tree limbs
Restore power outages more quickly
Keep crews and members of our community safe
Reduce unexpected costs for repairs
Vegetation management improves service reliability for you, our members!
Video: Right of Way Explained