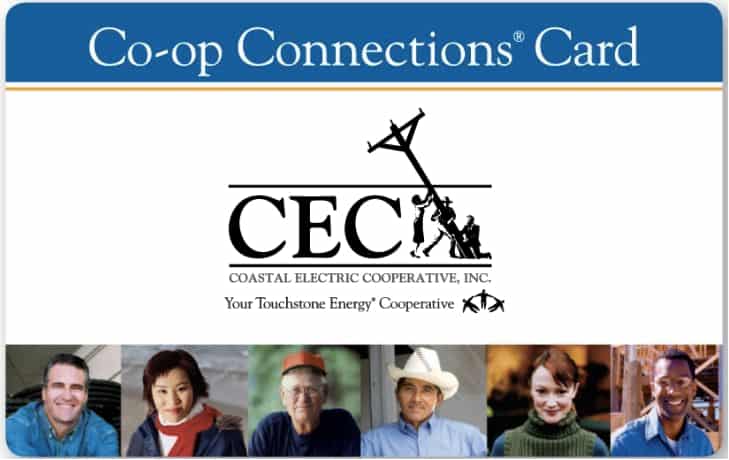 Experience savings on restaurants, golf, shopping, travel, family fun, automotive, movies, insurance… everything you can imagine is here. Co-op Connections has the best deals all in one place.
Weather in the lowcountry can be beautiful but it can also wreak havoc on our electric system. Adverse weather conditions and other forces of nature can cause power outages that are beyond the Cooperative's control. To assist members in coping with these situations, Coastal Electric offers whole-house backup generators to qualifying members through our Energy Advance loan program.
Qualified energy advisers will work with you to obtain the best, cost-effective generator for your home and ensure your generator is correctly sized and installed. We can also finance the project through the Energy Advance program for members who qualify for that program.
If you're interested in a Generator Loan:
Just complete the form below, and one of our Customer Service Reps will contact you. You may also call us at 843-538-5700.
Apply for a Generator Loan: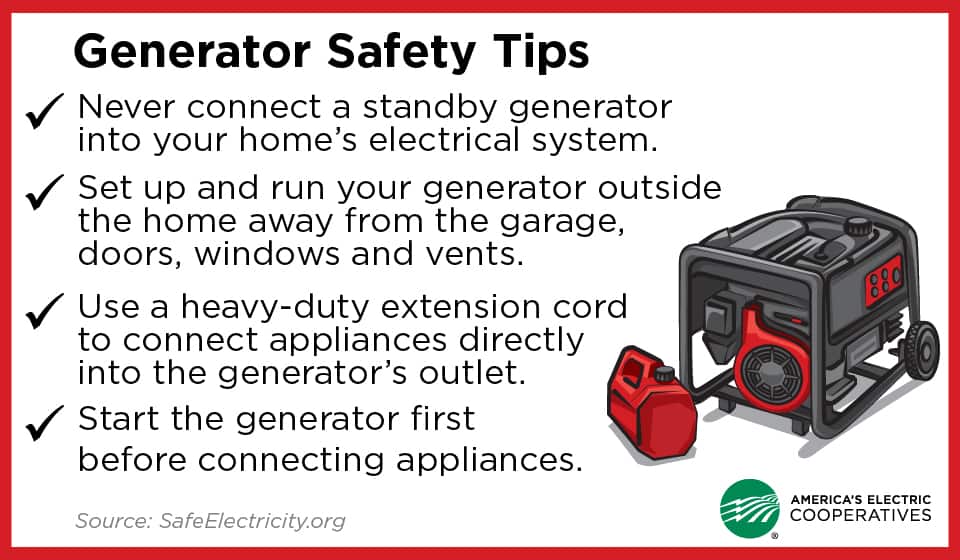 Never connect a standby generator into your home's electrical system.
Set up and run your generator outside the home away from the garage, doors, windows and vents.
Use a heavy-duty extension cord to connect appliances directly into the generator's outlet.
Start the generator first before connecting appliances.