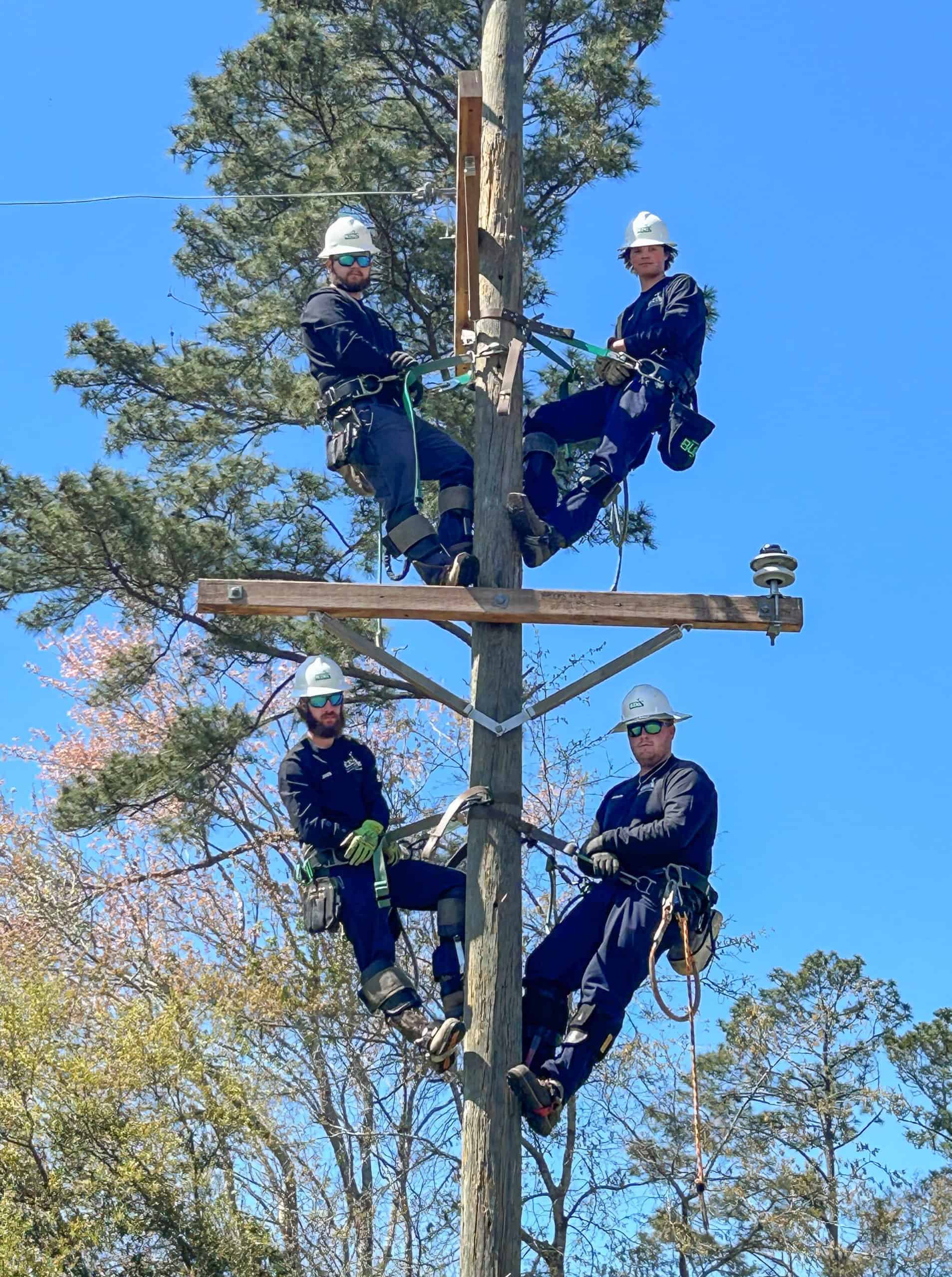 Coastal Electric would like to introduce four of our newest employees that have joined our CEC family. Kylee Hart, Austin Barwick, Jacob Polk and Trey Cooper will be representing CEC as they compete in the 2023 SC Lineman's Rodeo being held in Ridgeland, SC, March 24-25th.  There, they will have the opportunity to show off their skills and compete against 80 other apprentices from across the state of South Carolina.
Coastal Electric started competing in the Lineman's Rodeo in 2006. While practicing for the rodeo one afternoon, a group of apprentices and linemen decided to name the team Coastal Climbers. Coastal Climbers has competed for several years and has successfully won many individual events. In 2009, the team was named champions of the rodeo, winning the overall event.
Coastal Electric is proud of our new apprentices and very excited to have Coastal Climbers represent us in this year's Lineman's Rodeo!
---