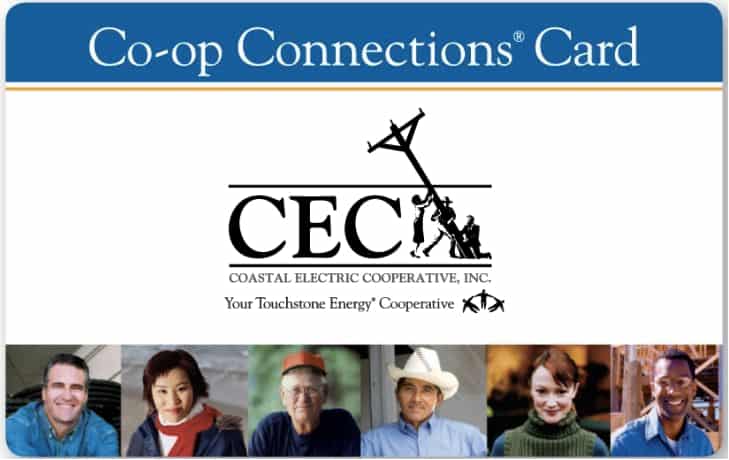 Experience savings on restaurants, golf, shopping, travel, family fun, automotive, movies, insurance… everything you can imagine is here. Co-op Connections has the best deals all in one place.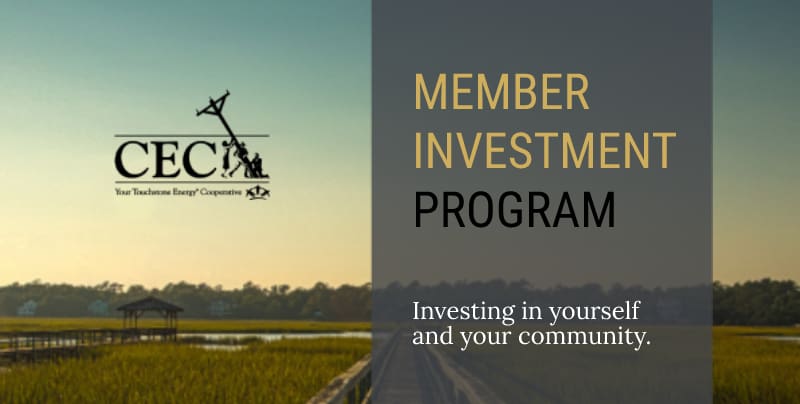 Coastal Electric's Member Investment Program is a Simple Investment with Great Returns
The Member Investment Program is a program that provides you the opportunity to invest in the strength of your local electric cooperative. Investing with CEC will pay you a rate of return on standard and jumbo investments that will typically be greater than those paid on Certificate of Deposit (CD's) and money market accounts.
Open to any Member of the Cooperative and resident of SC

Minimum Investment of $5,000

Additional Investment may be made in increments of $1,000

Interest is compounded daily

Interest rates will be subject to change daily

Interest is paid when maturity date is reached
For more information, call 843-538-5700
CEC is a customer-owned electric distribution cooperative. We are established to provide at-cost electric service, governed by a board of directors whom are elected by the membership. Reliably serving the residents of Colleton, Bamberg & Dorchester Counties since 1940, today we have over 1,746 miles of electric distribution line, serving over 12,046 electric accounts. It is our commitment to community and focus on excellence that makes us a solid choice for your investment.

INVESTMENTS ARE EVIDENCED BY UNSECURED PROMISSORY NOTES ISSUED BY THE COOPERATIVE. THIS IS NOT INSURED BY FDIC OR ANY OTHER FEDERAL OR STATE AGENCY. THERE IS A PENALTY FOR EARLY WITHDRAWAL OF THE PRINCIPAL. CURRENT RATES ARE <$99,999 = 6.00%  AND JUMBO (>$100,000) = 6.50%