By: Mark Walling, CEO & President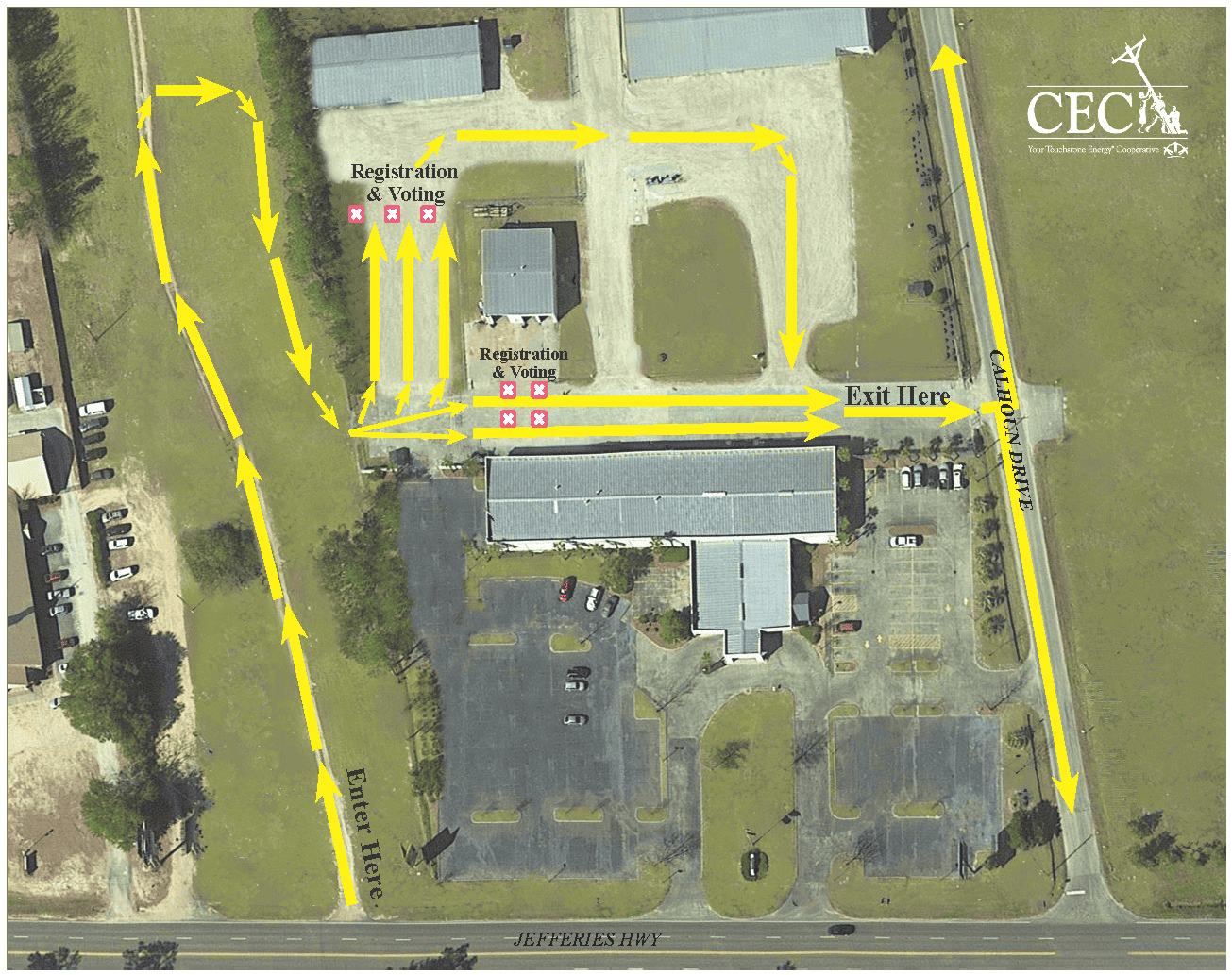 It's that time of year again…Time for the Coastal Electric Cooperative Annual Meeting! This year is the 83rd Annual Meeting for our Cooperative and it will be held in the same two day, drive-thru format as we have utilized in recent years.
Annual Meetings are held each year to keep our members informed of the Co-op's business activities and to elect three trustees, one each from three of our nine districts, for a three-year term. If there is a contested election, any member in any district may vote for all three districts up for election. When a board seat becomes vacant prior to their term expiration, a trustee will be elected in the following election to fill that seat as well.
Annual Meeting Format
This year the event will be held over two days, Thursday, October 5, 2023 and Friday, October 6, 2023. This format provides more opportunities for members to register and vote. There will be 12 hours of early voting offered on Thursday (7:00 a.m. – 7:00 p.m.), followed by another 4 hours on Friday (8:00 a.m. – 12:00 p.m.). We will do all of this in a drive-thru fashion. The drive-thru will allow all members to stay in their vehicles throughout registration & voting!
Members will enter the facility from Jefferies Hwy. through a drive located in the field between North Walterboro Baptist Church and CEC. They will then circle around the back of our building to be guided into the appropriate line to suit their needs. After they have completed their registration and voting from their vehicles, members will exit the facility onto Calhoun Drive.
At 3:00 P.M. on Friday afternoon, following the drive-thru registration and voting, we will hold our Virtual Business Meeting. You can watch the business meeting by viewing it online at www.coastal.coop. A full video of the business meeting will be posted on the website after the live viewing has concluded for everyone that would like to watch it at their convenience.
All members or joint members who attend, register and vote are eligible for the $15 account credit & prize entry (only one per membership). This year's grand prizes will be a riding lawn mower, $300 credit on electric bill and a flat screen TV. In addition to these, 15
raffle prizes will be drawn. The drawing for these prizes will take place at the end of our business meeting. You do not have to be present to win.